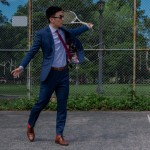 3.5
Heckel
Avid tennis player and fan
(Get that #21 Roger!). Asian,
26 y/o, left-hander, NTRP 3.5
- 4.0. Looking for players
around the same level to
rally, play some sets, and
improve together. Can play in
the North York region on most
evenings between 6 - 9pm. Hit
me up!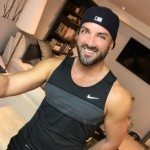 3
Rezzie1
Hey everybody, I am recently
getting back into tennis and
taking lessons twice a week. I
am playing two or three times
a week and I am picking it up
again very quickly. I'm very
athletic guy that is a quick
study at most sports, so
hopefully I will improve
quickly. I'm free to play
after 7 PM on weekdays. I'm
looking for people to hit with
on a regular basis who are
around my level in order to
improve my skills. Send me a
message!