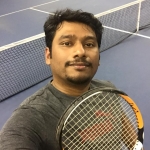 3
Abishek84
I am available to play
weekdays after 6pm and
weekends pretty flexible with
timings. I have been playing
on and off, pretty decent
singles and a doubles partner.
Anyone looking for hitting
partner, please message me.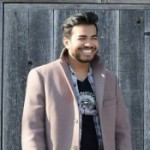 5
AbhinavanT
Used to play U18 A-division
club tennis, high school
tennis and some OTA. Stopped
for financial reasons and due
to university. Didn't play for
nearly 5 years and now I want
to get back into it. I'm
serious about my game so I'd
prefer someone who's equally
dedicated to improving their
game (drills, workouts, etc.).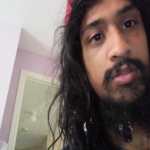 3.5
MatteBlack 3
dmytro
Hi, I played tennis a while
ago, but want to start it
again. I able to play after 6
on week days and anytime on
weekends. My level I would say
a bit above than beginner(last
time played 7 year ago).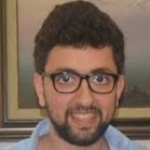 1.5
hovig1990
I am new to the city and
looking to play tennis
regularly, I will learn in a
very short period of time and
know the rules of Tennis very
well.
2.5
cmarie
Looking for rally
partners, who are eager to
learn and/or teach, keeps
score, and who play for
fitness and freindly
competition. I work down town
so if you'd like to rally at
say, Stanley south, or
Trinity, let me know a day in
advance so I could bring my
gear with me to work.