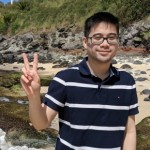 3
Pooton
Hello folks, I enjoy playing
tennis and really like to
rally. I only play at Hendon
Park right now because its so
close to me. let me know if
your up for some tennis at
Hendon : ) 3.5
taylorto
Fairly new to Toronto (from
BC) and looking to play some
tennis whether it is
rallying or games, singles or
doubles. I used to play often
but have not swung a racquet
in almost three years. I work
by Trinity Bellwoods (Tuesday,
Thursday, & Friday) and
live by Hendon Park. Weekday
schedule: after 6pm @ Trinity
Bellwoods / 7pm @ Hendon.
Weekend schedule: flexible
time @ Hendon. Cheers, Taylor.
2.5
janebaejh
Hello guys, new tennis
enthusiast looking for player
to practice rally with! I
would prefer breaks in between
and usually play for an hour.
I am a beginner player and
learned forehand and backhand,
and want to improve and
stabilize rally. I would like
to play during weekdays
morning, day time or later at
night time now that Summer is
on our way. I can also play
weekends preferably in the
morning and night time. I live
downtown so I prefer to play
Ramsden Park, Davisville
Tennis Club(before 5), or
anywhere downtown. I also
travel uptown quite often so
send me a message to arrange a
time!