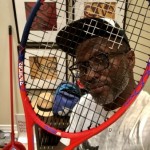 4.5
Salm
I enjoy singles and doubles. I
try to play 2-3x per week or
more if I can. My favorite
players are Rafa Nadal, Simona
Halep, DelPotro, Felix AA...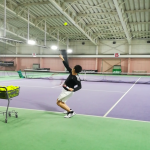 5.5
Kazu
I came to Toronto on December
2017 for work. I have an
experience of playing tennis
over 15 years. I have also an
experience of teaching tennis
to adults and children at
tennis school. I play both
singles and doubles. I am
stroker in singles, and
volleyer in doubles, very
standard player. Please let me
know if you are looking for
tennis partners.