 3.5
TanyaL
Intermediate player looking to
hit or play with people in the
area on short notice as my
schedule is flexible. I am
fairly competitive but
ultimately want to have fun
and improve my game.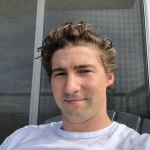 3.5
AdamShaw
Hi, I'm an intermediate
player that can keep a rally
going with medium pace.
Looking to get out to rally to
get some exercise and fresh
air. Easy going just looking
to have fun. Cheers, Adam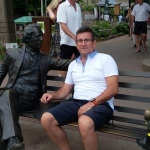 3.5
Nick-Tennis
Intermediate player. Looking
for occasional or permanent
partner for this summer
(May-Oct 2021). Columbus
Center preferred (already a
member there). Then Cedarvale,
Ancaster, Oriole Park,... Pls
contact me anytime at
647-292-0484 Nick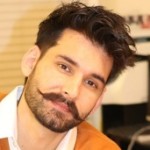 3.5
deepdhindsa
I am intermediate tennis
player playing from last 2
years on and off. Can play an
intermediate competent game of
3 sets.Not a member at any
club but can play in courts
open for public. I am open for
a match everyday after 6pm.
Feel free to text me at
365-773-3002 3
Arian-EZ
I'm a 34 year old guy looking
to improve my game and get a
lot of cardio. My goal is to
better my serve and backhand
this summer. I live 5 minutes
away from
Ramsden.(416)474-4971 4.5
MarchantLaurie
Competitive player travelling
to Toronto quite often and
looking to maintain my
game.Happy to play most
standards, helps me to adjust
my game too!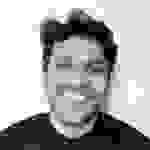 4
nikhilsequeira
I'm a 27 year old fella
looking to play tennis
regularly this summer! I grew
up playing tennis, but haven't
played consistently over the
past few years so I'm a little
rusty. I can play on Monday
and Friday (before 9am or
after 5pm) and on Sunday
(early morning).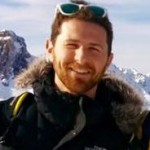 3
timmahler22
Looking for players in midtown
Toronto, or willing to drive a
bit as well. Used to play more
frequently, but haven't for
many years and looking to get
my strokes back. I can hold my
own in an intermediate match,
and willing to rally or play a
set or two or three. Text
me if you want to hit the ball
- 613-294-3808. Tim

3.5
garelino
i played tennis on and off
last few years but looking for
more playing time and im
flexible too.i live in the
north York area but i dont
mind travelling a bit.i would
say im just in between
beginners to intermediate.i
want to play some friendly
competition.this is my
favourite sports.text me
4169127191