 4.5
EB
Played competitive tennis when
younger, was maybe 5 or 5.5.
Have not played for many years
and looking to get back into
it, mostly for exercise.
Probably around 4.5 right now.
Up for rallying or playing a
set or 2 in the Stouffville or
Markham area. Available
weeknights and flexible on
weekends. 3.5
koth
I am open to either playing
actual games or just rallying.
It's nice to get in more serve
practice but rallying is fine
too. And it doesn't matter to
me if we don't finish complete
sets. I used to play in an
inter-county 'C' team but
haven't been part of a club
since Covid hit. Pretty rusty
as well but at least NTRP 3.5.
I live near the public courts
at Wismer Park in Markham but
willing to drive up to 30
min. Preferred
times/locations: Monday/Tue
sday (10 am to 3 pm): Markham
only Saturday afternoon:
Newmarket region Sunday
afternoon: Location flexible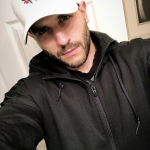 4
aaceti
Flexible both weekends and
weekdays. I am an intermediate
level player just looking to
play as much as I can because
I love the sport. 2.5
Mrbikego
I'm in the markham area and
have been playing off and on
for a couple of years. I can
hold a decent rally. Looking
for a hitting partner or
someone to play games. We can
play outdoors while the
weather is good or indoors at
a club during the colder
months. I play at Angus Glen
CC (a bonus if you have a
players card to play with me).
Let's set something up, send
me a message.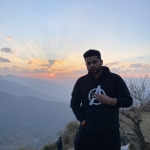 3
Ashu
I recently started tennis, I
am not very good with serves
but I can rally. I am usually
free on weekdays after 4:00
and on weekends. I prefer
playing singles but can play
doubles as well. Locations:
Balmore Park, Cedarvale Park.
Ping me @ +1 6478717751 if you
are nearby. 3
richyrich
Prefer to rally to get better
at consistency but would be up
for matches. I can basically
play non-stop but am fine with
a leisurely pace as well. I'm
located in the
Markham-Stoufville area (near
Mount Joy Go station). 3.5
kgeeee
Looking to play singles either
matches, rallies or casual
hits. Use to play on the
university team but had to
quit after an injury. Now
looking to get back on the
court and get back in the
rhythm. Looking around the
Markham/Unionville area but
can travel.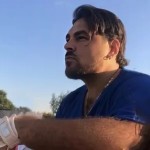 4.5
GeorgeTheBullet
I'm a very competitive person
that loves winning and doesn't
mind losing. I'll play
anywhere and anytime. Text me
at 905-424-8738 if you want to
hit and/or play a game.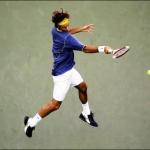 4.5
Roger95
Looking for advanced rally
partners at Angus Glen Tennis
Centre. NTRP 4.0+. Text me @
226-455-7880