 3.5
Aadi
I am a dedicated tennis
enthusiast with three years of
playing experience. My passion
for the sport has led me to
search for a committed tennis
partner to join me in regular
matches. I proudly consider
myself a 3.5 player, and I'm
eager to connect with
individuals who share a
similar skill level or even
higher. If you're up for an
exciting and competitive game
of tennis, I'd be thrilled to
team up with you! Feel free
to reach out. 4.5
followingjesse
Looking to find some
consistent hitting partners
during the week. Prefer to
play in the Markham/Richmond
Hill/Scarborough area.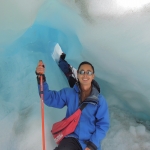 3.5
anonona
Recently moved to GTA, looking
to continue with my tennis
game. Prefer to
rally/set/match -play, singles
or doubles. I'm flexible with
times/locations (midtown,
uptown, GTA east), let me know
if you're interested and we
can work something out!