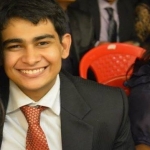 3
kanav
I'm looking forward to some
post-work casual tennis with
anyone who is free! I'm free
everyday after 5 PM and I'm
into casual tennis and even
competitive tennis! i enjoy
long rallies, and I'm
currently trying to improve my
service shot and left-hand
shot. I used to play tennis
when I was very young, but
stopped for a few years, and
I'm back now! I'm looking
forward to meeting tennis
enthusiasts and playing a good
game of tennis!