 3
christieee
Used to play tennis twice a
week for more than 3 years.
With almost a 4-month gap now,
I would like to pick it
up. Unstable serve (didn't
put much time on practicing
serve) but able to make
powerful continuous return
shots. Looking for happy
tennis time.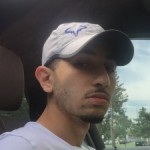 4.5
KlayDay23
Used to be really good! like
around level 5.5 or even 6 but
I haven't played for more than
2 years! Looking to get back
into it and get back to what I
used to be. 3
yogihost
love to play tennis mostely
for fun and work out