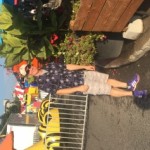 4
cfletcher515@gmail.com
I want to play tennis,
intermediate level, but
focusing mainly on hustling
and having fun. 3
yassine-amj
I m still learning and
improving the basics but I Can
carry decent rallies. I'm
open to playing with anyone
regardless of their level. I
m mostly available anytime on
weekends or weekdays around
7pm.you can text me at
437-998-9217. 3.5
arjun4
Been playing tennis on and off
for the last 8 years. I prefer
to rally right now and get in
reps but can play matches as
well since I like competition.
I am very comfortable with
both my forehand, backhand and
returning serve but still
struggle with my serve and at
the net. I live in downtown
Toronto but willing to play
anywhere in the city and can
play with no breaks non stop
since I still do have good
very good stamina. I am free
most days during any time so
flexible for anything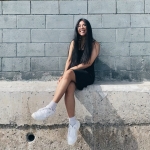 3
Steph
I love being on the courts,
running after the ball and
getting a rally in! Been
playing a few times a week
this past year with my bro and
had some informal lessons as a
kid etc. I live closest to
Dovercourt Park but can meet
up in other courts around the
area too :)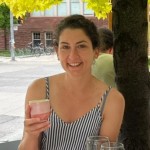 4
Gizem-Casalins
In my high school years, I was
training intensely until I
tore my ACL. After that, I
have been on and off for the
last 10 years or so. Since I
moved to Toronto (May 2021), I
have been looking to get back
on the courts. I still feel a
little rusty but I am
definitely getting back my
consistency and strokes.
Looking to find tennis
partners to hit some balls
with.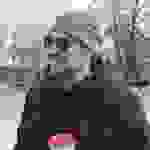 2.5
dave-dee4
Hi! 31 year old here who
played a small amount when I
was younger but looking to get
better this summer. Looking
to play with anybody levels
2-3.5 (higher if you have
patience for me lol). I can
rally and return semi-hard
serves, but need to work on my
own serving game, power, and
consistent returns.
Ideally weekday evenings
or weekends in the west end
(see list of courts), but can
also maybe squeeze in a
morning or afternoon game at
High Park.