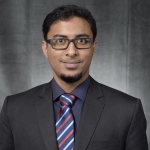 3
srinath88j
Trained in tennis at a young
age for a few years. Started
playing again in the past few
years. Looking to play doubles
or singles matches or just
practice rallies to work out a
sweat. I am looking for
intermediate level or advanced
players to challenge myself
and improve my game. I do not
have access to private clubs
so mainly looking to play in
public courts. Ideally, a
consistent partner would be
great to play with regularly.
More interested in competitive
games but, also willing to
play for workouts and leisure.