 2.5
liz
Hello! New to Liberty Village
and looking for active
tennis/racquet
ball/hiking/climbing buddies!
Flexible schedule with the
closest courts being
Marilyn/Stanley/Trinity.
Haven't played in a long
time so beginner level would
be accurate >o<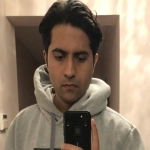 3.5
JackP
Used to play tennis growing up
but switched to other sports.
Started playing again last
summer. Looking to rally and
some games few times a week.
Near square one area. Right
handed. Casual play.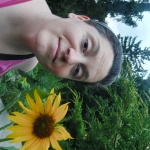 3
macinlor
Hi, I'm looking for casual
rallies or mini tennis with
someone easygoing.
Getting back into tennis
after an injury, so I'm
working on improving my arm
strength. Can't return power
shots or spin; however I'm
consistent with easy to
moderate shots. Played a lot
of recreational tennis when I
was younger. Cheers, Lori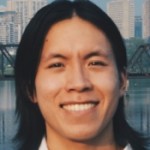 3.5
andrew_liu
Hey! I'm looking for new
tennis partners that are open
to rallying and matches. I
come from a competitive
racquet sports background
(played tennis quite a bit in
my adolescence, was a
competitive badminton player).
I'm looking to play in the
west end of the city, Stanley
Park and Trinity Bellwoods are
my preferred courts but I'm
comfortable with commuting if
needed! 3
yassine-amj
I m still learning and
improving the basics but I Can
carry decent rallies. I'm
open to playing with anyone
regardless of their level. I
m mostly available anytime on
weekends or weekdays around
7pm. 3
amnajamal
I have been playing tennis on
and off for past couple of
years. Looking to hit with
someone to improve and become
more consistent in my strokes.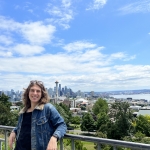 4
VPToronto
Pretty new to Toronto and
Liberty village. 24M, used to
play a lot in high school, but
with college, stopped playing.
Solid 3.5 low 4.0 level.
Looking to shake off the rust
and get some good practice or
games in. Ideally you're also
in your early/mid twenties.
Let's play! I respond pretty
fast to messages on here.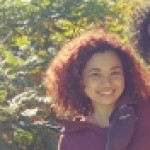 2
JessicaToronto
I am a beginner Tennis player.
Took professional classes last
year and would love to have a
buddy to practice with. Best
location is Trinity Bellwoods 3.5
Andrew.S
Used to play fairly frequently
but have a couple years of
rust. Available
Monday-Wednesday Mornings
(anytime before 12 PM) as well
as weekends.