 3.5
Eric-P.
23 year old recent graduate
looking to play tennis more
regularly after spending the
last few years playing on and
off. Serve is a work in
progress, but I have no
problem holding consistent
rallies. I'm interested in
meeting other players in or
close to the Maple-Vaughan
area for some casual and/or
competitive play!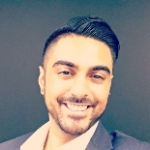 3
skz360
Hello! I've been playing
tennis for 1-2 years now. I've
taken many tennis lessons and
can consistently hold a rally
and serve. I'm looking to
practice what I've learned and
start playing matches
consistently.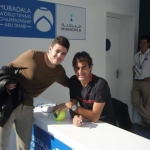 5
Obi
I am a semi professional
player. I am looking for a
competent partner to hit on a
weekly basis (twice or even 3
times a week). Thornhill,
Vaughan or North Toronto
regions are preferred. Text me
on 437-2160-140