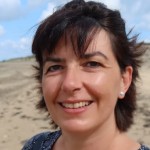 3.5
Claire
Hi, I've just moved from
France and I'm looking for
tennis partners not too far
from where I live (near
Downsview Park). I've been
playing on and off for at
least 20 years, trying to
improve whenever I can. I
think my level is a 3.5 but
that's a guess, since we don't
use the same scale in
France. On week days, I can
play in the evening after 5pm
or during the weekends. I
would rather play against
women and I like playing a
full game and enjoy some
competition (I played
competitively in France with
my club's team). 4
benrkh@yahoo.ca
I have played tennis on and
off since age 12. Looking to
play more regularly this
summer for fun and a good work
out and hoping to meet like
minded people to make this a
great ongoing experience.
Competition and challenge
always welcome but not a must.
1-2 hour sessions would be
great and I don't mind a bit
of driving. Flexible to play
week days or weekends.