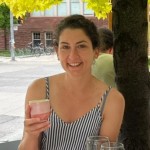 4
Gizem-Casalins
In my high school years, I was
training intensely until I
tore my ACL. After that, I
have been on and off for the
last 10 years or so. Since I
moved to Toronto (May 2021), I
have been looking to get back
on the courts. I still feel a
little rusty but I am
definitely getting back my
consistency and strokes.
Looking to find tennis
partners to hit some balls
with. 3.5
Andrew.S
Used to play fairly frequently
but have a couple years of
rust. Available
Monday-Wednesday Mornings
(anytime before 12 PM) as well
as weekends.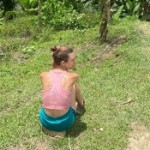 3
iz_onabike
Beginner that has been playing
5-7 times a week since
beginning of June. I put in
effort (aka won't just stand
on the court and refuse to run
after the ball) but still have
a shitty forehand, so looking
for other folks who are
patient and interested in
getting better! Mostly looking
for easy-moderate rallies
where I get a chance to
improve my forehand and
backhand. I like to play at
off peak hours, so if you want
to hit around 7:30am,
lunchtime, or around 4pm on
weekdays (or anytime on
weekends), please hit me
up! The messaging system
seems to be down a lot so you
can text me at 4165235075 :)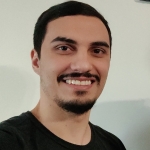 3
Artur-Felix
Hello! I played tennis for
around 3 years total in my
life but was on a break for 7
years. I'm a little rusty but
love the sport! I play singles
and doubles. Can be
competitive if needed to be
but I just love a fun game! In
general, I'm just looking to
have fun and improve my tennis
skills :)! I can play anytime
during the weekends and from
6pm to 9pm on weekdays.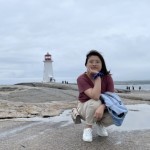 1.5
-gelsey.h.-
I am a total newbie, having
taken only four lessons.
Looking forward to finding a
buddy at the similar level to
practice basic forehand and
backhand rally. I would prefer
tennis courts in Toronto
downtown. Since the messaging
system is currently not
working, you are more than
welcome to reach me by texting
to 3658881914 3
jshaikh5@gmail.com
Looking to practice and rally.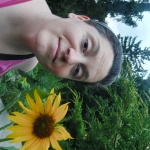 3
macinlor
Hi, I'm looking for casual
rallies or mini tennis with
someone easygoing.
Getting back into tennis
after an injury, so I'm
working on improving my arm
strength. Can't return power
shots or spin; however I'm
consistent with easy to
moderate shots. Played a lot
of recreational tennis when I
was younger. Cheers, Lori
3
nadia.
Available: 7-8am weekdays or
before noon
weekends Started playing
tennis 2 years ago, but
previously played badminton
and got good hand-eye
coordination. Love the sport
and taking lessons to improve.
I'm competitive and type of
player that will run for every
shot! Working on improving
backhand shots and serves.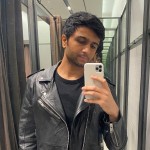 2
Aditya
New to the game, Looking to
rally. Any location works as
long as its in Toronto, and
only on weekends.