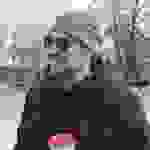 2.5
dave-dee4
Hi! 31 year old here who
played a small amount when I
was younger but looking to get
better this summer. Looking
to play with anybody levels
2-3.5 (higher if you have
patience for me lol). I can
rally and return semi-hard
serves, but need to work on my
own serving game, power, and
consistent returns.
Ideally weekday evenings
or weekends in the west end
(see list of courts), but can
also maybe squeeze in a
morning or afternoon game at
High Park. 2
Shungo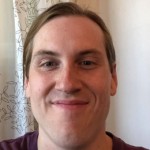 4
Joe1208
Looking to play as much as
possible! I've played off and
on since I was a kid. My
current skill level is
somewhere between a 3.5 and 4.
i Love to rally, but I also
like games. I have an AWFUL
net game, but i'm pretty solid
everywhere else. I'm chill,
i'm not super competitive, and
I like to get a good work out
in. I'm around after 2pm most
days and i'm flexible to play
basically whenever after that! 3.5
tennisgal148
Hey! I used to play
competitively in high school
for mixed doubles. I am
currently at a 3.5 level. I an
open to rallying or playing
doubles. Looking for players
above a 3.0 level.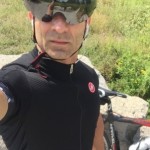 3
Petey
I've been playing for about
the last four summers. I'm
pretty consistent and
confident in my game. I enjoy
playing and actual game or
rallying as well. I'm looking
to play in the west end, i've
listed the locations that work
best. My schedule is a little
inconsistent due to work and
will try and be as flexible as
I can to meet up. Looking to
play weekends mostly, but
willing to try and fit in
weeknights as well where/when
I can.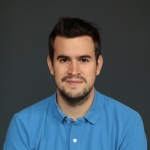 3
sregg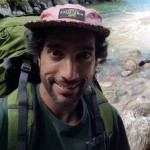 3
Avi-D
Started playing consistently
last summer so working on
technique still, but am
generally sporty and
coordinated and have a little
experience with various racket
sports. Also fit and active
and love chasing everything
down, and happy to play for a
long time if our abilities
match. Open to biking
within 20mins of High Park.
Can do most times including
some daytimes, preference is
for times or courts where
there is minimal
wait. Generally keen to
have a bit of a warmup rally
then get into a match. But if
you only want to rally, happy
to just have a hit too -
starting to see the value of
rallying and practicing shots
with someone of similar
ability.
3.5
dex
I really just love this game,
I've been playing 15+ years
pretty casually, but would
play all the time if I could.
Up for rallying or a game, to
work on technique and just
keep improving. I've got a
pretty decent skillset and I'm
happy to play with all skill
levels. Cheers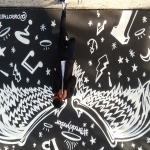 4
Jits
I absolutely love playing
tennis! Have been playing
casually for a number of years
now, and just looking for a
partner for rallies and to
just have some fun playing! :)
Flexible schedule in the
evenings and weekends and
usually good to play around
Toronto. Looking forward to
meeting you on the court!