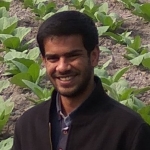 2.5
Adeeb
Visiting Toronto, here till
November, flexible to play any
day, any time.just happy to
hit a ball and have some fun.
msg me. 3
yassine-amj
I m still learning and
improving the basics but I Can
carry decent rallies. I'm
open to playing with anyone
regardless of their level. I
m mostly available anytime on
weekends or weekdays around
7pm.you can text me at
437-998-9217.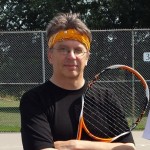 2.5
Calvin-B
My main interest is just
practicing and trying to
co-operatively sustain long
baseline rallies at whatever
pace is possible, But I
would like to start with a
lot of half court practice of
basic topspin and slice
groundstrokes in an attempt to
develop consistency.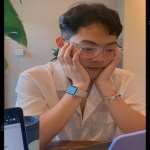 4
x_gonggg
Looking for some good rallies
with folks in downtown
area. Reach me at
647-915-1203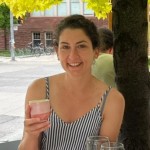 4
Gizem-Casalins
In my high school years, I was
training intensely until I
tore my ACL. After that, I
have been on and off for the
last 10 years or so. Since I
moved to Toronto (May 2021), I
have been looking to get back
on the courts. I still feel a
little rusty but I am
definitely getting back my
consistency and strokes.
Looking to find tennis
partners to hit some balls
with.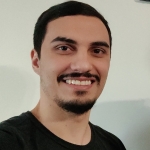 3
Artur-Felix
Hello! I played tennis for
around 3 years total in my
life but was on a break for 7
years. I'm a little rusty but
love the sport! I play singles
and doubles. Can be
competitive if needed to be
but I just love a fun game! In
general, I'm just looking to
have fun and improve my tennis
skills :)! I can play anytime
during the weekends and from
6pm to 9pm on weekdays.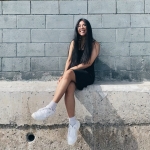 3
Steph
I love being on the courts,
running after the ball and
getting a rally in! Been
playing a few times a week
this past year with my bro and
had some informal lessons as a
kid etc. I live closest to
Dovercourt Park but can meet
up in other courts around the
area too :)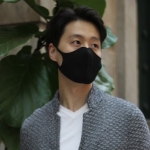 1.5
Arkeciel
Just started taking tennis
lesson after a long hiatus
since high school. I'm
learning the basics now but
can at least rally a couple of
times. If you're just starting
like me, don't be afraid to
hit me up!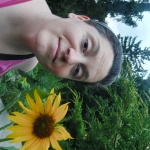 3
macinlor
Hi, I'm looking for casual
rallies or mini tennis with
someone easygoing.
Getting back into tennis
after an injury, so I'm
working on improving my arm
strength. Can't return power
shots or spin; however I'm
consistent with easy to
moderate shots. Played a lot
of recreational tennis when I
was younger. Cheers, Lori