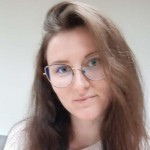 3.5
ClaireD
Hi, New in Toronto, looking
for people who'd be up for a
friendly exchange around
Trinity-Bellwoods. Played for
5 years at a competitive level
when in France, but haven't
played in a few years. Last
time was in June for a meet
up, and would love to go back
into playing more
regularly. Hit me up if
interested!