 3
christieee
Used to play tennis twice a
week for more than 3 years.
With almost a 4-month gap now,
I would like to pick it
up. Unstable serve (didn't
put much time on practicing
serve) but able to make
powerful continuous return
shots. Looking for happy
tennis time. 3.5
kgeeee
Looking to play singles either
matches, rallies or casual
hits. Use to play on the
university team but had to
quit after an injury. Now
looking to get back on the
court and get back in the
rhythm. Looking around the
Markham/Unionville area but
can travel. 3.5
JC77
Looking to get better. Rally,
drills or match play
..whatever it takes. Just
wanna play more and improve.
Can play during the day or
evenings. Flexible schedule
now. 2.5
Mrbikego
I'm in the markham area and
have been playing off and on
for a couple of years. I can
hold a decent rally. Looking
for a hitting partner or
someone to play games. We can
play outdoors while the
weather is good or indoors at
a club during the colder
months. I play at Angus Glen
CC (a bonus if you have a
players card to play with me).
Let's set something up, send
me a message. 3
tennisrich
Tired of scrolling through
hundreds of profiles to find a
tennis partner locally?
TopSpin is the tennis
match-maker app here to change
that! We're just about to
launch in the GTA: visit us at
teamtopspin.com/ilt/profile to
join the waitlist!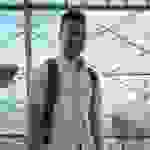 4.5
Neil_M
Been playing tennis for over 5
years. Enjoy rallying and also
playing matches. Looking to
improve my match play through
playing sets or matches.
Usually available on weekends
or weekday evenings. Usually
play tennis at public courts
in Markham.