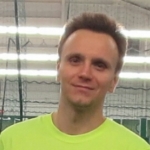 COACH
1.5 - 4.5
Tom_Holowczak
I am a certified tennis
instructor with Tennis Canada
and a member of Tennis
Professionals Association,
offering lessons in Etobicoke
and surrounding areas on
public courts. For beginners,
I teach the 5 fundamentals of
tennis: grip, set up, impact
point, hitting zone and
recovery for all ground
strokes, volleys, and serves.
For intermediate players, I
will improve your serves
(Flat, Kick, Slice), volleys,
lobs, return of serve,
forehand, and backhand. Also,
I have progressive tennis
balls, regular tennis balls,
line markers, and target cones
for drills that will help
improve your individual
skills. All ages are welcome!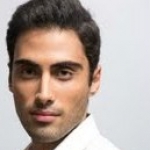 COACH
1.5 - 5
Arash_Shayesteh
Hi Tennis players I'm
CANADIAN CERTIFIED Tennis
Coach in North York area and I
have more than 5 Years
experience in Teaching and 15
years in Playing. I love
teaching tennis and I so
patient to do my best and
transfer my knowledge to you
in order to enjoy TENNIS.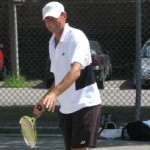 COACH
1.5 - 4.5
Greg_Minogue
I play 4.5 Lakeshore League
DIV 2 or 3, belong to Cedar
Springs TC, Bronte TC, Appleby
TC. Played for 40 years,
coach for 15 years. I teach on
public courts in Burlington
Oakville, Mississauga , only
outside in spring, summer,
fall, part time.