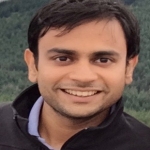 3.5
vinit
Hi,I have been playing tennis
regularly for the last 6
months with coaching. Before
that, I used to play on and
off for a year. I like to
rally and play points. I am
competitive and enjoy a hard
earned point. My favorite shot
is the forehand. My pain point
is the service and smash.