 3
Sandra
Started lessons about 1 year
ago. Like to rally, play
friendly singles or doubles.
Looking to improve serves,
forehand. 1 to 2 hours, with
water breaks. 3
Sommer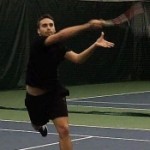 5
nickstgelais4
Hey, Former junior and
futures tournament tennis
player here and looking for
good players and leagues. Had
to stop because of injuries to
my right shoulder and trying
to get back on the courts.
I'm an all around type of
player. Matches are a
possibility although my
shoulder will be deciding for
me. Send me a message if you
are interested. Nic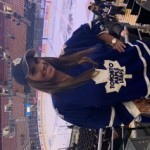 3.5
Vsaunders
Ajax , Pickering -Intermediate
player looking to get back
into playing. Doubles singles
or mixed. Naturally
competitive and would like to
find a partner that likes both
a great pace but can go with
the flow. Available weekdays
in the evening and anytime on
weekends. Just want to play
and have fun. Interested in
just tennis 4.5
joekehoe
Very open to just hitting or
playing matches. I used to be
a competitive junior and got
back into the game last year.
I plan to start playing OTA
5.0 tournaments.
4
Irene26michelle
Former college player and
competitive Jr Looking for
hitting partners. Took a
mini vacation from tennis now
i'm looking to get my timing
back.