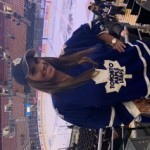 3.5
Vsaunders
Ajax , Pickering -Intermediate
player looking to get back
into playing. Doubles singles
or mixed. Naturally
competitive and would like to
find a partner that likes both
a great pace but can go with
the flow. Available weekdays
in the evening and anytime on
weekends. Just want to play
and have fun. Interested in
just tennis
4
Irene26michelle
Former college player and
competitive Jr Looking for
hitting partners. Took a
mini vacation from tennis now
i'm looking to get my timing
back.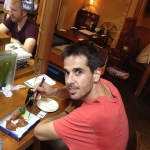 4.5
olisanja
I a spanish guy working here
just for the panams.In
Barcelona I played tennis 3
timer per week and I just want
to know if somebody want to
play against me this weekend.I
really miss play tennis!