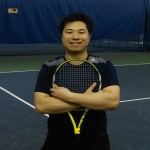 4.5
raftah
Used to play in the East York
and Don Mills area, but am now
living in Newmarket. Looking
for some regular hitting
sessions or playing some sets,
singles or doubles. Been
playing for a long time,
played intercounty tennis the
last couple of years. Up for
hitting with anyone who can
hold a rally!