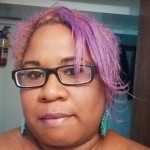 1.5
Aquisha
Hi I am a beginner player
that has not been on the court
in a couple of years. Oddly
enough I have managed to
accrue 7 rackets in that time
period and I am really hoping
to get some use out of at
least one of them this year. I
recently took up squash..but I
prefer being outdoors...so I
am back to tennis. I live in
Westdale and I am working on
an M.A at McMaster. Looking to
make a few friends who want to
meet 2-3 times a week to play.
My schedule is super flexible
with a preference for
afternoon/evenings ...the life
of a student is not conducive
to early morning games.