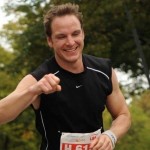 4
MarcB
Mainly available either
weekdays evenings and
occasionally on weekends
(mainly mornings). Ideally
around North York or
Scarborough Town Centre area
but am flexible to drive.
Mainly looking for hitting
partner for rally and match
play. My playing style:
topspin, one handed backhand,
semi-hard strokes, good court
coverage, decent net play.
Level is probably around
4. Feel free to text (or
Whatsapp) me at 416-910-3962.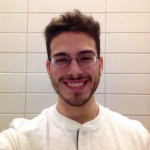 3
Metagamepro
New up and coming superstar!
Just kidding haha! But in all
seriousness, I used to play
tennis for about 5 years,
where I developed as a player
and somewhat of a coach. I've
recently rediscovered my love
for tennis, but I am in dire
need of picking up my game
again. I want to become a
tennis coach, so I am trying
to get as much tennis play as
I can. Open season for me.
Criticism is welcomed,
feedback, your own experiences
and knowledge, etc.. Let's
have fun and play some tennis!
CHEERS!
3.5
Born7795
Looking to play this summer.
Flexible schedule. Matches or
rallying.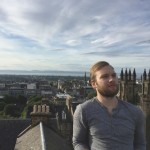 5
David_Wahrhaftig
I've been playing tennis for 9
years, really picked up the
game. I'm a lefty, and love to
put a lot of topspin on the
ball. I enjoy to rally both
competitively and moderately.
I'm situated in North York
Toronto. Email:
davidw2009@hotmail.com 2.5
Pegi
I would love to play as much
as possible and look forward
to finding tennis partners to
practice with. I started
playing tennis long time ago
and then there was a big
pause,I started again
recently. I'm not a member of
any club but willing to play
as a guest and/or share the
costs to play indoor or
outdoor. My main intersection
is Finch& Bayview, so I am
able to play the courts around
there. I am free on weekdays
after 6pm and flexible time on
the weekends. Please message
me if you are willing to play. 2.5
Yeong