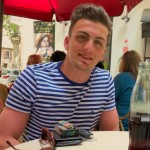 2.5
ayman.daa
Hi, I'm looking for a tennis
partner who enjoys playing
friendly matches (just for
fun). I'm a beginner to
intermediate player and I'm 23
years old, I stopped playing
tennis 3 years ago, but now
I'm trying to get back into
it. Hmu if you are looking
for a hitting partner and down
to have fun.