 3
eekmaho
Hi tennis lovers. I am a
senior so can play almost
anytime. Being a level 3, I am
hopeful to improve my game. I
have a bit of a first serve
when it works, but no second
serve. Willing to play all
levels and love to play often,
so lets play.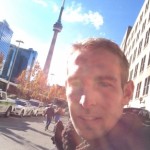 3.5
DanielH
Hey I'm Daniel 26 years old. I
use to play tennis when I was
young. I didn't play much the
last couple of years. I'm ok
with beginners or cometitiv
players. I usually have time
at 6 o'clock dring weekdays.
Weekends i'm more flexible.
See you at the court