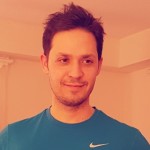 2.5
Matty
I used to play during college
days (for fun). I would give
myself a 2.5 rating and would
like to get back to learning
and playing some tennis. I am
a fast learner and very
competitive when it comes to
sports. I play soccer and
cricket when time allows. I am
available weekend mornings and
evenings for a game or rally. 5
maher
Hi everyone, Just moved from
Montreal to Toronto, i'm
leaving in Etobicoke right
now,I didnt play for more then
6 months, but i'm looking to
get my level back , so i'm
looking for a good player that
has my level, Hit me up if you
looking for a good hitting
partner