 1.5
stuntgirl
I'm a beginner looking to
rally and play. Very flexible
with time (daytime or evening)
and location (east end:
Beaches, Leslieville, etc. but
willing to go elsewhere). I
don't have a lot of experience
yet, but can at least maintain
a rally. If you're a better
player willing to do some
"community service" by
rallying with me, even better!
:)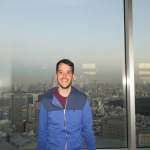 3
darylwill
Recently started playing again
after over five years without
picking up a racquet. Want to
improve my backhand and serve
as well as being able to add
more shot variety and better
placement to my game. Rallying
and matches are both fine, I
like friendly competition and
I'm eager to improve my game
quickly as tennis is my
favourite sport to play and
I'd love to get to a decent
level.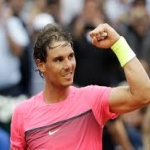 3.5
fernandomontoro
Male, 28 y/o, Im looking to
have fun and play some rallies
or sets. I used to play tennis
when I was younger and want to
start playing again a few
times per week. Any day
during the weekdays after 7pm
works for me or otherwise I am
very flexible during the
weekend. I have never been
rated but I guess that my
level is between 3 and 4,
depending on the day. Send me
a message and let's play some
friendly sets or rallies!