 1.5
KelzTO
Hey everyone! I have always
enjoyed watching tennis and so
I thought, why not play it?
So, I purchased my first
racquet and now I'm looking to
have fun and play! I'm a
beginner but also a quick
learner :) Weekends are
optimal however, I'm open to
evenings as well.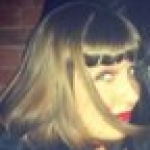 3.5
Jovana
I have been playing on and off
for about eight years, but I
recently got more serious and
took some lessons. I can hit
the ball fairly consistently,
and I like to approach the
net, but I do lack power in my
shots. I'm very competitive,
though, and committed to
reducing errors and becoming
as consistent as possible. I
like to rally in order to
improve consistency, but I
also prefer to play
competitively for points after
warming up.I have no injuries
and can play for about an
hour, max.