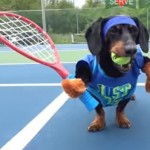 4
SBernie
Hi there! I recently moved to
Toronto, and I'm excited to
get back into tennis. I played
regularly for many years, and
I'm looking for a good rally
or a few friendly games.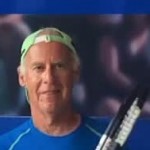 4
Californadian
I'm a semi-retired teacher who
has a lot of time on his hands
to play tennis. I can play
almost any day of the week,
mornings or afternoons. I'm a
strong player who enjoys
playing for fun and the
exercise. I also teach tennis
and like to work with players
looking to improve their
games. I spend some time
during the year in Southern
California and some of my
tennis buddies have come down
for some tennis, tennis and
then, more tennis under the
beautiful California sun.