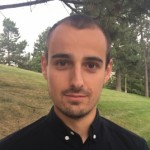 4
DamienC
I started playing tennis in a
club when I was 6 and never
really stopped since. I'm
26, just arrived from France.
According to a comparative
table I am 3.5 in Canada but
able to compete with 4.0. I
want to play as much as
possible. My timetable is
super free for the nexts days
/ weeks. I live in the east
but willing to travel a bit,
feel free to ask. See you soon
on the court !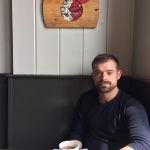 4.5
Cyril
I have been playing tennis
since I was 10 years old on
and off, but as an adult I
only play occasionally
sometimes, looking for partner
around my level, not looking
for competitions and serious
stuff, just want to have some
fun and exercise.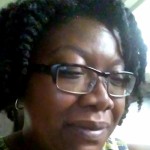 3
Mechone
Hi. I'm looking for a tennis
partner for recreational, but
challenging tennis game. I am
looking to work on my tennis
skills and I also enjoy
competitive play. I am
overweight, and working to
lose weight, however I can
keep up on the court. My
preference is for someone at
the same skill level or even
slightly higher (if you have
patience). 3
Matcha
Getting back in my tennis
groove after a two year break.
Was 4.0 and played a lot while
in Vancouver for a couple of
years. Tennis is friendly fun!
I enjoy a good workout -
rallies or sets - even drills.
I like to play for 1-1.5hrs
for now, and prefer short
breaks in the heat. I am
flexible most Wed &
Thursdays as well as
weekends.I drive or bike so
can pretty much meet anywhere
in the city. Look forward to
meeting and playing!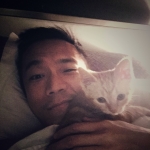 3.5
pohanwu
I'm looking to play as much
tennis as possible this summer
while my job allows me to do
so. If you are free to play on
Wednesdays, Thursdays or
Fridays, hit me up! I've
been playing tennis casually
– learning through playing
and watching matches – for 7
or 8 years since my early
30's. As much as it's just
a hobby, I play with full
enthusiasms. Matches preferred
to rallies and I appreciate
the competitiveness and the
mind & body workout more
so than the scores. As a self
employed my schedule can be
flexible, and I'm happy to
hit some balls as long as the
ground is dry.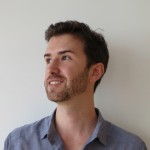 3.5
palelay
Hi, I recently got back into
tennis after a 10 year hiatus
and I'm looking for someone to
play with and improve my
skills. I'm available to play
after 6.30 on weekdays and
flexible on weekends.