 2
Mags1017
Hi Torontonian, I learned to
play tennis when I was in high
school, but haven't touched
the racquet for almost a
decade. Recently I want to
pick the skill up and have
been attending courses with
the tennis coach on weekend,
but would really appreciate to
find a hitting partner to
practice during the week
days(Mornings 8-9 or later at
night after 7). I live near
the Stanley Park court, but
I'm willing to travel around
the area. Let me know,
cheers! Mags 2.5
NeilBryan
I enjoyed playing casually
almost 10 years ago and
looking to get back into a
game or two a week. Looking to
re-learn the game and play
some friendly games.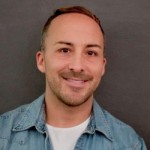 3.5
clarade
I've been playing for years. I
regularly hit the ball against
the CNE building to practice
both power and aim. I am
typically free after 2:30pm on
weekdays and I prefer playing
before 5pm. I love rallying
for exercise, court movement
but equally to practice ball
placement. I continue to work
on my serve and enjoy playing
a game. I am looking for a
regular partner to play with
(pref. 3, 3.5, 4 level). 1.5
Pearl
Started to play this summer
and would love to have some
practices during the weekdays.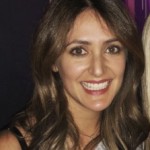 3
sepideh
Hi! looking to get back into
tennis! Probably a 3/3.5 on a
good day...up for rallying or
matches. And flexible schedule
:)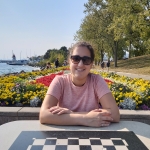 3.5
Aza
I enjoy a good rally and maybe
a game towards the end. I've
been playing tennis on and off
for 4-5 years and would love
to find a tennis partner to
play with more often. I am
felxible for the time.
Weekdays after 5pm. Weekends
anytime. If you prefer early
morning games on weekends
(6-9am), it would be even
better. It would be easy
getting a court this way and
there is no waiting.
3
Nick_M
Fairly new to tennis and
looking for more opportunities
to play. I'm pretty laid back
but I enjoy competitive
matches. Available weekends
and weekdays after 5. I live
closest to the Trinity
Bellwoods courts, but I'm up
for a 20-30 minute bike ride
to another part of the city.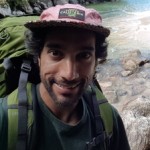 3
Avi-D
Just moved to the High Park
area (5mins from court) and
looking to play. Only ever
played socially, but am
generally sporty and
coordinated and have a little
experience with various racket
sports. Also fit and active so
can get around the court fine,
and happy to play for a long
time if our abilities
match. Open to biking
within 20mins of High Park
too. Can do most times
including some daytimes,
preference is for any time
where there is no
wait. Generally keen to
have a bit of a warmup rally
then get into a match. But if
you only want to rally, happy
to just have a hit too -
starting to see the value of
rallying and practicing shots
with someone of similar
ability.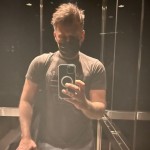 4.5
Lucas
Located in the west end and
have access to a private court
at my condo.