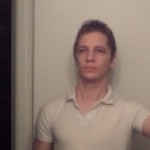 3
Andrew-0
Hello, I used to play tennis
weekly when I was younger,
then it was only a few times
during the summer for years
after that. I am looking to
get back into playing just for
fun & exercise... and
potentially some friendly
competition. I am happy to
just rally and/or play
matches. As I am just getting
back into it, it will likely
take a few sessions to get
back up to speed. I do not
belong to any tennis club
(yet) but I am fine with
playing on general public
courts and can travel to most
places in Etobicoke and
surrounding areas close by
regularly. I am currently
very flexible on time.