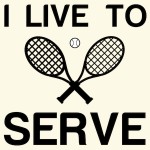 4
AgassiFan
Hi I'm Steve, 44, likes to get
out on the court for love of
the game, meeting new people
and exercise. I play at 3.5
level and willing to have a
fun rally or play competitive
sets. Usually play at public
courts in Etobicoke & open
to a bit of travel or paying
fees to play indoors. I don't
drive so anywhere I can get
via TTC or cycling works.
Available from 6pm during the
week, & all day on
weekends.