 4.5
Pie
I've been playing tennis on
and off since I was young but
I haven't played in while so I
might be a bit rusty. Looking
to get some exercise and meet
some new people. I can play
anywhere from the downtown
core to around Bloor west
village- not too far from
Bloor. I'm up for playing
anything from slow-paced
rallying to highly competitive
games. 3.5
Gregtennis94
Hey I want to play weekends
and sometimes during the week.
Depends on work :) I have been
playing on and off for about
10 years but I want to play
more. If interested in a
rally or match contact me. 25
y/o male. 3
PaulG
Hi , I have a flexible
schedule willing to be play
mainly anywhere in south
Etobicoke public or private
courts. I have had some
lessons, please contact me via
text 6475004796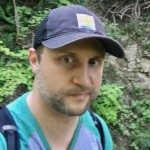 3
Barty678 3
Slyfox
I used to play tennis when I
was in high school...(in the
last century). Now I just
turned 40 and I feel like
getting back to it it's a good
workout. Rally or game , I'm
in. I'm a bit rusty but with
a little practice it should
come back quickly.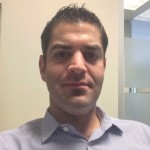 2.5
hish_toronto
I've never had any formal
tennis lessons but have played
tennis whenever I can. Looking
to have some fun on the court
with some friendly competition
either in a rally or a game or
two. I am fairly easy going
and not overly competitive. I
would love to play more
regularly and improve my
game! Hope to see you
on the courts!