 3
owenosmond
I've been playing tennis for
a couple of years but not
consistently. Have taken
lessons so am pretty
comfortable with groundstrokes
and volleys. Can carry a
slower paced rally. Beginner
serving. Would be interested
in playing someone of slightly
better skill. Riverdale and
Ramsden are preferred places
to play, weekday mornings
preferred time.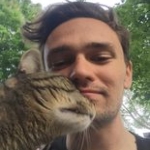 2.5
Nolan
Hey tennis players. I've been
playing casually on and off
for the last 15 years. I'm a
bit of an inconsistent player
but can hit with pace. I'm
looking for fun rallies and
the occasional game. I'm
looking to play weekdays after
6pm a couple times a week. See
you on the court!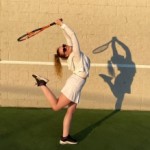 2
Sabina
Hey there! Started playing a
year ago and got obsessed with
tennis. Took some lesson and
mostly played with friends.
Would love to play more
before winter hits. I'm
somewhat flexible with the
schedule. 4.5
shamilton45116
Been playing for a couple of
years at a competitive level.
Looking to play competitive
singles / doubles in downtown
Toronto.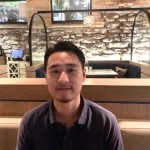 2.5
RyanZ2022
Hey everyone! I just started
to learn to play tennis this
summer and am making some
progress. I wanted to keep the
momentum going so here I am in
seek of some tennis buddies to
play together to improve my
skills as well as making some
friends. I live midtown and I
drive so I can go to various
courts. I am usually free
before 9 AM and after 5 PM on
weekdays and all day on the
weekends. If you are
thinking the same, don't
hesitate to hit me up and
let's grab the racket and
play some TENNIS!!!! 3.5
Hitesh-Bhaskar
Hi! I'm an intermediate level
player looking to get back to
playing. I live around Bayview
area so would prefer to play
at Riverdale, but I'm
flexible. I can play mornings
(6:30/7) or evenings after
6:30 on weekdays. Bit more
flexible on weekends. Let me
know if you are up for rally
or game.