 3.5
CFCBlue
Have not played for a few
years, but put in solid time
on the courts this summer. Can
maintain rallies at decent
pace. Working on backhand.
Flexible in terms of time of
day as working from home.
Weekday a.m. is best. Winter
does not scare me as long as
courts are decent. Rallies or
games all good...just want to
hit. 3
Toplis
Former competitive player.
Went 7 years without playing,
and for the past month I've
been playing 4-5 times a week.
Hit me up if you're looking
for a game at Withrow or
Riverdale. Still pretty
rusty, but I can at least
manage a rally. Prefer
semi-competitive play (Rally
then a set or two). I don't
really know how good I am as I
have been mainly playing
against
beginners/intermediates. Based
on the self-eval I think I'm
around a 3, but who
knows. I like playing for
at least an hour, but closer
to 1.5-2 if at all possible.
Feel free to hit me up
regardless of level, as I'm
trying to play as many people
as possible.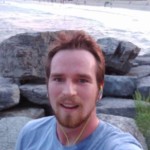 4
BenBen
Hi there :) Just moved to
Toronto, looking to play as
much as possible. Happy to
play 4.0 to 5.0 and I'm free
to play any day after 2pm and
anytime on weekends. 4
Key
looking for a partner, someone
who can make a strong rally
,whether female or male

4
Eric-G
I used to frequently play
tennis as a youth / teen. I
took a 7 year hiatus and am
now back playing casual
tennis. I'm quickly getting my
game back. I'm interested in
rallies, singles, doubles,
whatever you can throw at me!
I'm very flexible as I work
from home. Looking forward to
seeing some of your on the
court!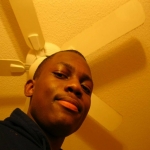 3
frankOS
Rallying, competitive play,
you name it. Let's have fun.
My schedule is quite flexible.
I can play as early as the
courts are open to when they
close in the evening with
advanced notice. Hoping to
play a fair bit this summer
and into the fall. Played
quite a bit throughout high
school & university and
looking to get back into gear.
If you're downtown Toronto or
Etobicoke, let's play
sometime!