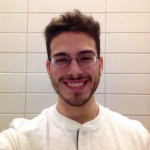 3
Metagamepro
New up and coming superstar!
Just kidding haha! But in all
seriousness, I used to play
tennis for about 5 years,
where I developed as a player
and somewhat of a coach. I've
recently rediscovered my love
for tennis, but I am in dire
need of picking up my game
again. I want to become a
tennis coach, so I am trying
to get as much tennis play as
I can. Open season for me.
Criticism is welcomed,
feedback, your own experiences
and knowledge, etc.. Let's
have fun and play some tennis!
CHEERS!