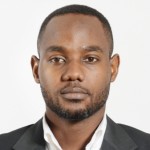 5
Halibay
Hello Guys, I've been playing
tennis for 7 years and play at
least twice a week and I enjoy
every part of the
game. I've got great Serve
and love aggressive hitting.
Good movement on the court and
typically love pulsating play.
Love strong players who would
push me to constantly improve
my weak points. I love
competitive play and also
enjoy free hitting. I would
like to meet exciting players
here and we'll all win playing
the game we LOVE!
4
ahmedmild
I used to play Cricket,
Hockey, Badminton, Snooker,
Pool and all indoor games.My
cousin introduced me tennis in
2008, fell in love with this
sport since then. There were
no tennis rackets available
where i used to live so i
started hitting tennis ball to
the wall with a hockey stick,
played indoor tennis with
badminton racket. I still miss
those days. However got my
tennis racket in 2013 and
since then playing frequently,
most of the time with wall to
master my power and control, i
learned to serve too but not
accurate yet. I stand up for
this sport never mind playing
with any level of player or of
any age. Spark is still inside
me, want to play matches. 6
kashifaziz
Hi! I am a former national and
college level player and am
also a USPTA certified coach.
Ive played this sport all my
life. I recently moved to
Toronto and eventhough I coach
on the weekends at Highgate
tennis club in Markham Im
still desperately looking for
good quality players to
practice with. My number is
416-817-7441. I am flexible to
play anywhere.